Products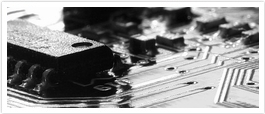 Ramsey Network Systems is proud to offer the finest products from the leaders of the technology industry. All products sold by Ramsey Network Systems are fully evaluated to ensure the highest level of reliability and customer satisfaction. Some of our brands include:
Hewlett-Packard - Servers, Desktops, Notebooks, Displays, Networking and Peripherals
Red Hat - Network Operating Systems and Enterprise Virtualization
TrippLite - Power Protection Products and Equipment Racks
Cisco - Network Equipment
Fujitsu - Document Imaging and Scanners
Overland Storage - Network Attacched Storage Solutions
Give Ramsey Network Systems, Inc. a call today and let our experience and attention to detail work for you.