Services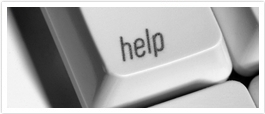 In addition to offering hardware and software from the industry's leading manufacturers, Ramsey Network Systems also offers a wide variety of services including PC hardware and peripheral service; operating system and application support; custom desktop and web-based application development; network, intranet and internet integration and support; email and web hosting; web development; remote connectivity; infrastructure design; and many others.
Whatever your needs are, we can help. From PCI complaince and network security evaluation, implementing and testing a backup strategy, or to just keep things running smoothly, let us be your IT department. We can implement a regular sechedule of on-site check-ups to help prevent down-time, or act as an as-needed service.
We provide services to small corner shops and major global coprorations. No client is too big or too small.
Give Ramsey Network Systems a call today and let our experience and attention to detail work for you.