Web Services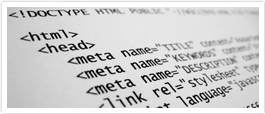 Over 15 years of experience in web development
We've been developing websites and web-based applications since the mid 90's for clients ranging from small "mom and pop'" stores to global corporations. We've developed projects ranging from simple online payment systems to full enterprise application suites that encompass the entire business model. We've developed web-based equivalent applications to replace desktop applications to enable a web-connected workforce. We've developed highly specialized applications and protocol layers for the monitoring and control of industrial PLC systems. We understand performance. We understand security. We take the time to fully understand our client's needs.
Website design and maintenance
Website and email hosting
Marketing and SEO
eCommerce
Remote connectivity
PCI compliance support
Network penetration testing
Vulnerability testing
Web application development
Network health monitoring
Mobile workforce support
Secure remote conectivity
Remote monitoring and alerting systems
CMS development and support
In-house and website data integration
Give Ramsey Network Systems a call today and let our experience and attention to detail work for you.